Goodbye Jose and Victor,
we will miss you
It is with great sadness that we must announce that our trusted mechanics of over 30 years, Victor and Jose Quintero, have passed on Wednesday, October 18th 2017. Jose Quintero passed in the early morning due to heart failure and his younger brother, Victor Quintero, followed later in the afternoon. As many customers know, Yuki Import Service has been in business for over thirty years and these brothers were the heart of the operation after the Japanese owner, Yuki, passed away 14 years ago.

Due to this tragedy, we have made the difficult decision to close our business at 2233 Corinth Ave.

For now , we recommend the Honest mechanic Shop, who is also our friend in Santa Monica for your Automotive needs.
He is a Japanese mechanic who had training as mechanic in Japan. He has more than 25 years of experience in the US as mechanic. The bottom line is, he is the HONEST and skilled mechanic.

J Motors ,
3202 Lincoln Blvd. Santa Monica, CA 90405
(310) 399-7699

We can send your vehicle record by email, please call (310) 914-1603 or email to masteruser@yukiimportservice.com Please provide us , name ,Zip code, vehicle information.
If you would like to support the family in this difficult time, you can donate here.
There will be a viewing for Jose and Victor on Friday, Nov. 3rd, and the Service and Burial on the following day.
Viewing
Friday, Nov. 3rd
4pm – 8pm
3801 West Manchester Blvd
Inglewood, CA 90305
Service and Burial
Saturday, Nov. 4th
9am
3801 West Manchester Blvd
Inglewood, CA 90305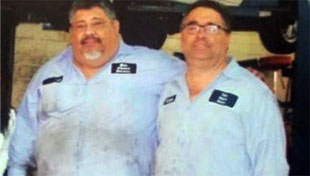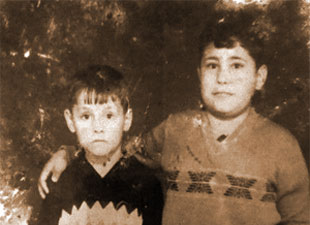 About Us
Yuki Import Service has been serving in West LA as a Japanese car specialist since 1979, established by the late Yuki Osada. The quality of our honest and professional services has been spread by word of mouth, and many of our customers are long-time repeat customers.
Auto Services
We provide quality auto repair services, especially for Japanese cars, including: Acura, Honda, Infiniti, Isuzu, Lexus, Mazda, Mitsubishi, Nissan, Scion, Subaru, Suzuki and Toyota.
Oil Change and Tune-Ups
Brake Pads and Rotors
Scheduled Maintenance Services
General Mechanical Repair
Our Lube, Oil & Filter Service (Oil Change) includes all of the following services: change engine oil & filter, check fluids, belt & hoses, top off washer fluid, check & adjust tire pressure.
We accept most major credit cards, debit cards, money orders, cash, and checks.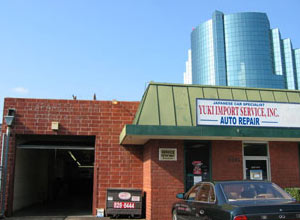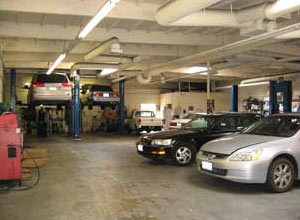 Location
Business Hours
Monday-Friday: 8am-12pm / 1pm-6pm (Mechanics on site until 5pm)
Saturday: 9am-2pm* (alternating weeks)
Sunday: Closed
*We are generally open every other Saturday between 9am-2pm, please check our calendar for up to date weekend and holiday schedules.
To ensure the most timely service, we recommend that you make an appointment with us in advance. Please call us at 310-914-1603 for an appointment.